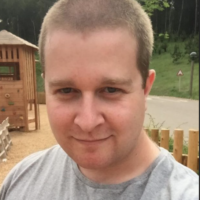 Gavin Stone
Impact Computing - CTO
Hello!
I'm Gavin Stone (Gavsto), Dad of 2, CTO for an MSP (Impact Computing) in the North West of the United Kingdom. I'm an avid believe in the power of Automation, RMM, Powershell, collaboration and community
I've been working in IT for 17 years and I started my career working for EDS/HP in a Software Delivery team that was responsible for delivering solutions to the DWP. I moved in to the MSP world twelve years ago where I progressed from Engineer, Senior Engineer, Support Desk Manager, Technical Operations Director and now Technology Director responsible for all things technical in the business from technological direction through to business processes, training, automation, internal and client security and service design.
I genuinely love everything I do in my job and my consulting and I love working with and helping people. It's not work for me, I more view it as a hobby. Having had experience in the different cornerstones of an MSP (Technical/Business/Client Facing/Management and People), I genuinely believe this helps me in what I do both day to day and in the consulting work that I engage in.
When I am not working with technology or people, I enjoy Astronomy (having studied for an Astrophysics degree in an earlier life), playing the Piano, reading and watching movies!